[The night is useless and so are we]
Photo time, once again.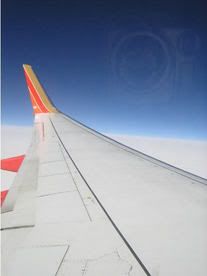 The sky was amazing from my little window seat on the way to New York. As much as I hate flying, I love being thousands of feet in the air, so high that I can see the smooth arc of the globe. I can't decide if I like or hate the faint reflection of my camera in the upper right corner. Is it a hindrance, or a metaphor for the eye of god? Hmmm?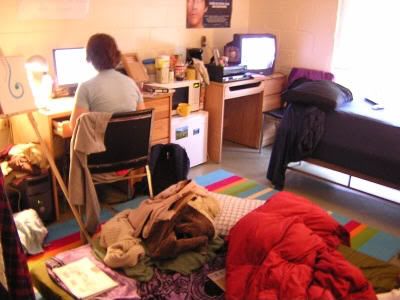 Amber's little room was made even smaller by the outstretched futon, which slept better than you might think. I stubbed my pinky toe on the damn thing enough to make me wonder if I had broken it. It still smarts.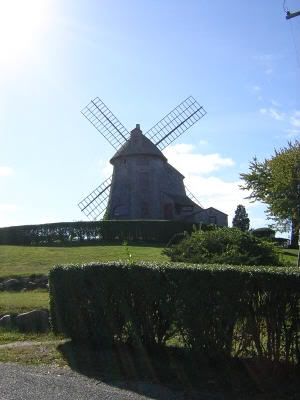 This windmill is sort of the anchor for the Southampton campus. Strangely enough, it was the only structure on campus not budging during the relentless wind that blew all week.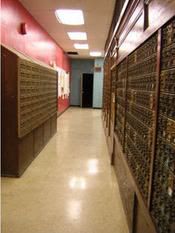 The somewhat depressing basement of the student union houses mailboxes as well as a reasonably priced cafeteria that makes a hell of a turkey sandwich.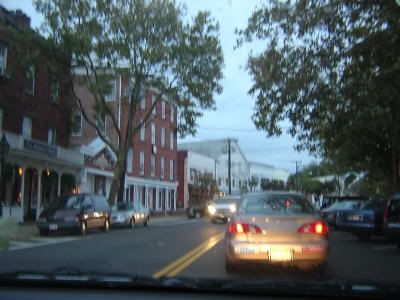 I think this is Sag Harbor (Amber, correct me if I'm wrong), the town for which a brand of ladies' clothing was named. It's super quaint and charming, with large, old houses, schools, and churches.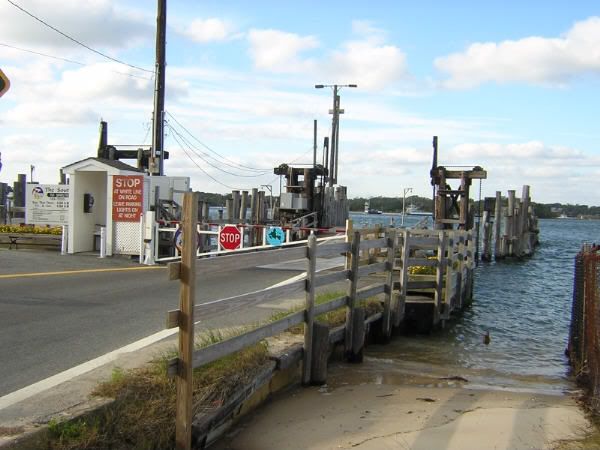 The Shelter Island Ferry makes pretty good money shuttling commuters from the island to the other island.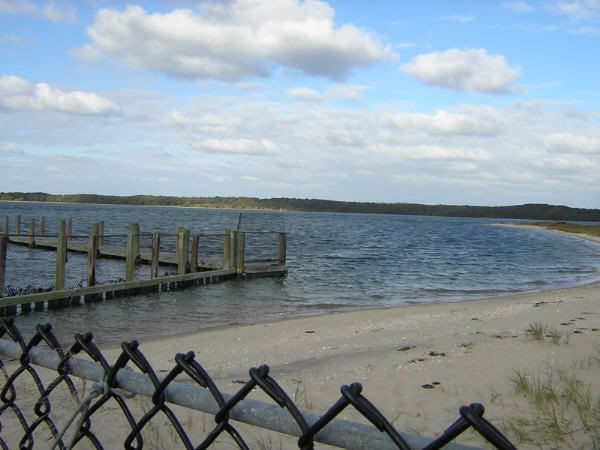 More scenery around the ferry.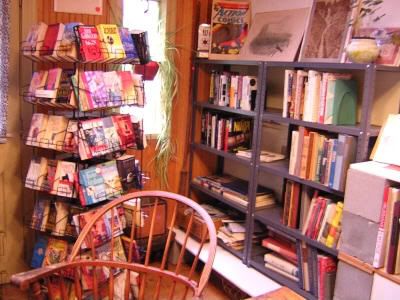 A teeny bookstore on Shelter Island. I don't even remember the name. But I do know that opening up a bookstore on a picturesque, touristy island in an affluent part of the country is on my list of to-dos.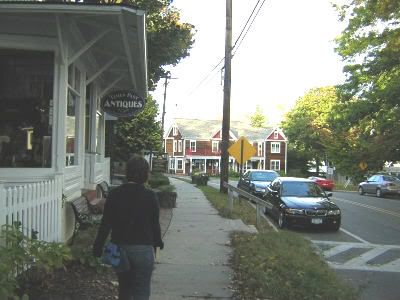 This shows you a bit of what Shelter Island is like. The town's core includes a gas station, a post office, some restaurants, some antiques stores and boutiques, a grocery store, and a hardware store. The rest of the island consists of huge, angular houses overlooking the water, many with tennis courts in the back yard.