[Proclaim eternal victory]
Waiting is harder than I thought it would be. I'm cautiously optimistic, which is a definitive Democratic trait. In the meantime, here are some photos from Justin's Halloween party this weekend that, unfortunately, Phil and I didn't get to go to. Billy and Chrissy took my camera to capture the unholy hijinks.
Chrissy as Princess Diana -- post accident. Delightfully offensive, even down to the tire tread on the dress.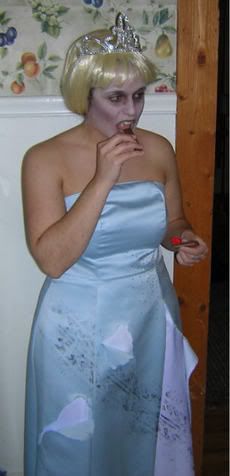 Billy (right) as Danny Morris, the hardcore one. A quick
Google
search yielded no photos of the real deal, but let me assure you, this costume is spot on. To his right is Eric, who came as an '80s sleazeball.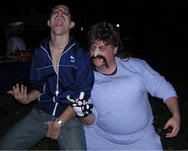 +++
Jack Skellington is beginning to sag and mold and look like an ornery old man. I tried to give him braces to hold his maxilla up, but I guess it's compost heap time.