[Never let them tell you that they're all the same]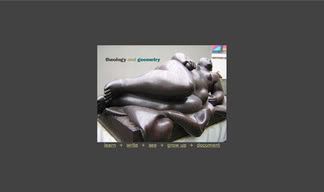 RIP Theology-and-geometry.com. I held on to it for as long as I could, but in the end, it was just taking up web space and costing me precious money that I could put toward other things ... like car insurance, which I will be purchasing tomorrow after putting it off as long as possible to save up money. Sigh. Chances are the cable and phone will go too. And maybe the internet. But we'll see. Maybe I can sell some plasma.
This blog will still be here. If you found it today, it means either I told you where to look (which is unlikely since I haven't told anyone) or you spent the time figuring out how to get here via guessing which moniker I might use on Blogspot. Either way, thanks for reading and caring. Love you all.